(Ne)usklađenost izbornog i medijskog zakonodavstva sa međunarodnim standardima u vezi ponašanja medija u (pred)izbornoj kampanji
(Non)compliance of election and media legislation with international standards in relation to media in (pre)election campaign
Authors
Surčulija-Milojević, Jelena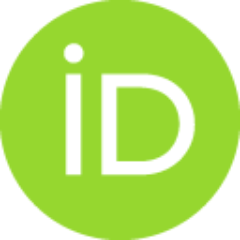 Book part (Published version)

Abstract
Predmet analize ovog rada je (ne)usklađenost izbornog i medijskog zakonodavstva sa međunarodnim standardima i dobrom praksom u vezi ponašanja medija u (pred)izbornoj kampanji. Kako se u Izveštajima o napretku Evropske Komisije i Izveštajima međunarodnih organizacija koje prate izbore, ali i dokumentima domaćih nevladinih organizacija, često navode problemi u toku trajanja izborne kampanje koji se tiču ili nedovoljno pravno uređene medijske scene u ovoj oblasti ili nepoštovanja već postojećih zakonodavnih okvira u Republici Srbiji, potrebno je bliže analizirati postojeće pravno stanje. Poseban akcenat će biti stavljen na rad Regulatornog tela za elektronske medije i javnog medijskog servisa, te na podzakonske i samoregulatorne akte koje bi ove institucije mogle da usvoje i/li primene, koristeći međunarodne standarde i najbolju praksu evropskih zemalja. Predmet analize biće, između ostalog, (ne)postojanje regulatornog okvira u vezi zaštite novinara i medijskih radnika u vreme (pred)izbo
...
rne kampanje, predstavljanje javnog mnjenja, (ne)poštovanje principa besplatnog i jednakog predstavljanja političkih starnaka, koalicija i kandidata koji imaju potvrđene izborne liste za republičke, pokrajinske i lokalne izbore, u vreme predizborne kampanje i druge.
This paper analyses the (non)alignment of election and media legislation with international standards and best practice in relation to media coverage in (pre)election campaign. Various reports written by international and national organizations, such as European Commission Progress Report, ODiHR Missions to Serbia and Council of Europe Parliament Assembly reports often state problems related to media and elections that are related to either loopholes in media/election legislation or lack of implementation of already existing regulatory framework in the Republic of Serbia. Therefore, the analysis of current legal situation is necessary. The work of the Regulatory authority for electronic media and of public service media will be looked at from the perspective of their implementation of international standards as well as current legal framework. The analysis will focus at (non)existence of regulatory framework for protection of journalists and media workers during (pre)election campaign,
...
(non)existence of free and equal representation of political parties, coalitions and candidates with confirmed election lists for republican, regional and local elections, during (pre)election campaign and others.
Keywords:
mediji / izbori / izborna kampanja / medijsko pravo / javni medijski servis / sloboda izražavanja / regulatorno telo / media / elections / election campaign / media law / public service media / freedom of expression / regulatory authority
Source:
Dijalog o izborima 2020 : zbornik radova, 2021, 4, 49-65
Publisher:
Fakultet političkih nauka : Beograd
Čigoja : Beograd
Related items
Showing items related by title, author, creator and subject.
Surčulija-Milojević, Jelena; Pavlović, Biljana; Jovanović - Padejski, Đurđa

(Open Society Foundations : London,

2011

)

Surčulija-Milojević, Jelena

(Open Society Foundations : New York,

2014

)

Ninković-Slavnić, Danka

(Institut za usmeravanje komunikacija, Novi Sad i Univerzitet u Beogradu - Fakultet političkih nauka, Beograd,

2011

)