News Choice and Offer in the Digital Transition
Authors
Surčulija-Milojević, Jelena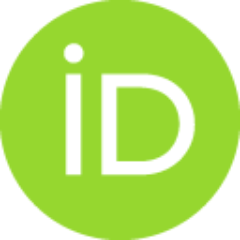 Book part (Published version)

,
Open Society Foundations
Abstract
Th e move to digitization has not led automatically to a more diverse media landscape. Content providers off er old information on new platforms. Th e main benefi t is that online platforms allow constant updating of content and access to this content at any time, not only when broadcasters schedule it. In addition, digitization has allowed more interaction with consumers in the form of user comments and easy ways of surveying the public. According to the International Telecommunication Union (ITU), more than half of the households in the Americas, the Arab States, and Europe which received television signals at the end of 2012 were doing so through digital technologies. (In the Arab world, this proportion was due to the prevalence of satellite receivers.) This compared with only 30 percent in 2008. However, there is a huge disproportion between the so called developed world, in which over 80 percent of households are digitally equipped, and the developing world where only 42 percent
...
of television households can receive a digital signal—which is, even so, almost three times more than in 2008. Despite these figures, there are states such as Pakistan or those in South-East Asia where there is no plan for digital switch-off . A new digital divide is apparent in broadcasting between those who gain access to a healthy digital free-to-air offering of television programs and those who are stuck with a few analog channels. The cessation of print in favor of wholesale transfer online has not yet been seen in too many countries. The same goes for television. Although radio listenership is declining in many countries in the MDM project, this trend has been bucked in Africa and some Asian countries. Elsewhere, too, radio has sought and sometimes found ways to remain via new digital platforms. Th ere are only a few examples of online-only media that have managed to build a signifi cant audience. Generally, people tend to consume the traditional media they trust, but in new, more convenient, and more easily accessible forms. A serious digital divide has opened up between generations. While younger people tend to rely more on new digital platforms when searching for news, older generations still stick to traditional media, particularly terrestrial television and radio. Nevertheless, in many countries, the number of senior users accepting digital technologies has been increasing. Another divide that digitization has created is between urban and rural areas, with the former having access to much poorer sources of information.
Keywords:
digitalization / media / International Telecommunication Union / ITU / digital divide / news / print media / television / radio / online media / public service media / consumers / europe / North America / Northern Africa / Sub-Saharan Africa / Former Soviet Union / Middle East / Asia / Latin America
Source:
Digital Journalism: Making News, Breaking News : Mapping Digital Media: Global Findings, 2014, 129-144
Publisher:
Open Society Foundations : New York