Digitalno doba i usavršavanje nastavnika stranog jezika
Digital Age and the Training of Foreign Language Teachers
Authors
Velimirac, Svetlana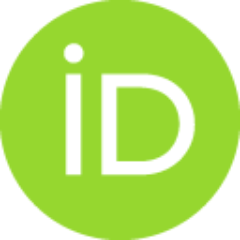 Article (Published version)

Abstract
Usavršavanje nastavnika stranih jezika u digitalnoj eri podrazumeva prilagođavanje vremenu u kome nastavnik realizuje svoje aktivnosti, samim tim i tehnologijama koje ga okružuju, a koje su postale sastavni deo radne svakodnevice. U ovom radu predstavljen je primer usavršavanja nastavnika engleskog jezika putem otvorenog masovnog onlajn kursa (MOOC) pod nazivom Paths to Success in English Language Teaching - Shaping the Way We Teach English. Prednosti i nedostaci ovakvog vida usavršavanja, kao i potvrda formiranja delatne zajednice pri aktivnom učestvovanju nastavnika u radu otvorenog masovnog onlajn kursa okosnica su ovog rada. Tehnologija je sastavni deo procesa učenja na daljinu, čime se, pored osnovne namene određenog kursa, podrazumeva napredak i razvoj nastavnika jezika i iz informaciono-komunikacione oblasti, što je danas podrazumevana veština za svakog savremenog nastavnika. Razmena iskustava, ideja i povezivanje sa kolegama sa različitih meridijana i iz različitih društvenih i
...
obrazovnih sredina dodatni su podsticaj za prihvatanje ovog globalnog trenda u usavršavanju znanja i veština nastavnika stranih jezika u našoj sredini.
Training of foreign language teachers in the digital era implies adjustment to the time in which the teacher is active, most of all to the technologies that surround him, which have become an integral part of everyday working routine. This paper presents an example of English language teachers training through MOOC - massive open online course: Paths to Success in English Language Teaching - Shaping the Way We Teach English. Advantages and disadvantages of this type of training, as well as a confirmation of forming a community of practice during the teachers' active participation in the MOOC are the core of this paper. Technology is an integral part of distance learning, and in addition to the basic purpose of the course, participants also progress and develop in ICT, which is a necessary skill for every modern teacher today. Exchange of experiences, ideas and connecting with colleagues from different countries, social strata and educational contexts are an additional incentive for acc
...
epting this global trend in improving the knowledge and skill of foreign language teachers in our country as well.
Keywords:
E-učenje / delatne zajednice / nastavnici / usavršavanje / MOOK / E-learning / communities of practice / teachers / training / MOOC
Source:
Filologija kulture - CLIMB. Culture, Language, Literary, Translation, Library and Information Studies, Teaching Methodology and Book History, 2016, 4, 1, 223-240
Publisher:
Filološki fakultet : Beograd
Collections
Institution/Community
FPN