Infliction of competition protection measures and consequently determined violation
Izricanje mere zaštite konkurencije konsekventno (prethodno) utvrđenoj povredi
Autori
Danković-Stepanović, Sanja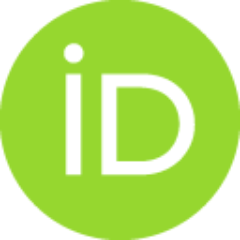 Članak u časopisu (Objavljena verzija)

Apstrakt
This Paper within scope of a broader topic 'Laws and Economy' has for its subject analysis of competition protection measures as well as removal of violation of competition measures and their supervision in fluctuating legislative milieu and for its goal resolution of dilemma of justifiability, and it will be established necessity of carrying out of proceedings for infliction of competition protection measures and consequently to determined violation according to previous regulations then in force. Protection of rules of competition is realized in two concentric spheres: administrative protection sphere as a primary one and a judicial protection one. When one speaks about sanctions within scope of legislative frame previously in force, they appear in two forms, i.e. as administrative measures and petty offence ones. In accordance with the law in force now system of determination of violation of competition and system of infliction of administrative measures, which comprise competition
...
protection measures and measures of removal and/or system of prevention of appearance of violation of protection are unified, in the scope of which further differentiation is made between measures of behaviour and structural ones, one separate, newly introduced segment, of mentioned measures are so called process penalty. Having on mind an objective impossibility of institutional application of concept of petty offence responsibility for established cases of violation of competition, two options appear as remaining, the first one being as not to apply sanction for undoubtedly done violation and of competition and breach of law or inflict a measure within the scope of existing regulations. Starting from two premises: that on proceedings instituted until a day of Law coming into legal force apply regulation according to which they were instituted and that infliction of a measure represents a resumption of proceedings within scope of which the violation of competition was finally established/determined, but correction by the third paragraph which relates to objective impossibility of infliction of sanctions in the scopes of petty offences responsibility for violation of competition established by previous one legal measures are applied, in accordance with valid competition protection rules.
Ovaj rad, u okviru šire teme 'Zakoni i privreda', ima za predmet analizu mera zaštite i otklanjanja povrede konkurencije i njihovo praćenje u fluktuirajućem legislativnom ambijentu, a za cilj razrešenje dileme o opravdanosti, a utvrdiće se - i nužnosti, sprovođenja postupka izricanja mera zaštite konkurencije, konsekventno utvrđenoj povredi po prethodno važećim propisima. Zaštita pravila konkurencije ostvaruje se u dve koncentrične sfere: upravne, kao primarne, i sudske zaštite. Kada je o sankcijama reč, u okviru prethodno važećeg legislativnog okvira, javljale su se u vidu upravnih i prekršajnih mera. Shodno važećem zakonu, objedinjuje se sistem utvrđivanja povrede konkurencije i izricanja upravnih mera koje obuhvataju mere zaštite konkurencije i mere otklanjanja, odnosno predupređenja nastanka povrede konkurencije, u okviru kojih se dalje razlikuju mere ponašanja i strukturne mere; poseban, novouvedeni segment predstavljaju mere procesnog penala. S obzirom na objektivnu nemogućnost i
...
nstitucionalne primene koncepta prekršajne odgovornosti za utvrđene slučajeve povrede konkurencije, preostaju dve opcije - ne sankcionisati nesporno učinjenu povredu i kršenje zakona ili izreći meru u okvirima važećih propisa. Polazeći od dve premise: da se na postupke započete do dana početka primene Zakona primenjuju propisi po kojima su započeti i da izricanje mere predstavlja nastavak postupka u kome je povreda konkurencije pravosnažno utvrđena, ali korigovane trećim stavom koji se odnosi na objektivnu nemogućnost izricanja sankcija u okvirima prekršajne odgovornosti - za povrede konkurencije utvrđene prethodnim, primenjuju se pravne mere shodno važećim pravilima o zaštiti konkurencije.
Ključne reči:
competition protection measure / competition violation removal measure / cross-bred application of law / principle of softer regulation / primary protection of competition / mera zaštite konkurencije / mera otklanjanja povrede konkurencije / ukrštena primena propisa / princip blažeg propisa / primarna zaštita konkurencije
Izvor:
Pravo i privreda, 2012, 49, 7-9, 576-595
Izdavač:
Udruženje pravnika u privredi Srbije, Beograd