The metaphysics of bringing-up in a quasi-dilemma of the application or banning of physical punishment of children
Vaspitna metafizika u kvazidilemi primene ili zabrane batina prema deci
Authors
Petričković, Milan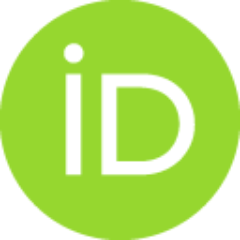 Article (Published version)

Abstract
In an overall reformist course of various socially rooted activities, the social and civilisational paradigms of which have been thoroughly questioned recently, bringing-up of children found its place too. To be more precise, regarding this topic, public opinion has been mainly focused on the solution of the quasi dilemma of the application or strict banning of physical punishment as used for the purposes of bringing-up children. Public discussions of this kind have mostly been over-simplified and done in layman style, since the main participants are usually below (modest) level of knowledge, ideologically biased experts and the kin representatives of nongovernmental organizations. They advocate excessively the imposed attitude of detrimental effect of physical punishment as a means of bringing-up, rejecting a priori its potentially pedagogic purpose. Instead of dealing with the difficulties and effects of bringing-up in Serbia, where moral and all other values have been demolished, as
...
well as of the search for the desirable aims, that is for the effective purpose of bringing-up, the stress is put one-sidedly on the outer form - on the false dilemma about the use or banning of physical punishment (i.e. beating/spanking/slapping). This can, among other things, stress hypocritically democratic standards of bringing-up which are allegedly missing in our practice of bringing-up and in our culture in general.
U sveopštem kursu reformi najrazličitijih društveno ukorenjenih delatnosti, čije se istorijsko-civilizacijske paradigme u poslednje vreme dovode u pitanje i korenito preispituju na tlu Srbije, našlo se i vaspitanje dece. Preciznije rečeno, s njim u vezi, javno mnjenje fokusiralo se na rešenje kvazidileme oko primene ili izričite zabrane upotrebe batina u vaspitne svrhe. Javne diskusije ove vrste uglavnom su laičko-simplifikovane, gde su glavni akteri i reformski kreatori ispod (skromnog) znanja, ideološko poslušni stručnjaci i pripadnici nevladinih organizacija. Oni grčevito brane unapred nametnut stav o pogubnosti fizičkog kažnjavanja kao vaspitnog sredstva, apriori odbacujući njegovu potencijalnu pedagošku svrhu. Umesto bavljenja teškoćama i efektima vaspitanja u društvu razrušenih moralnih i svih ostalih vrednosti, i traganja za zadatostima i poželjnim ciljevima, tj. samim sadržajem i smislom vaspitanja, akcenat se jednostrano stavlja na spoljašnju formu - lažnu dilemu oko upotrebe
...
ili zabrane batina. To, između ostalog, licemerno može da potencira značaj demokratskih vaspitnih standarda koji navodno nedostaju našoj vaspitnoj praksi i kulturi uopšte.
Keywords:
bringing-up children / quasi-dilemma / physical punishment / beating / processes of bringing-up / pedagogy / vaspitanje dece / kvazidilema / fizičko kažnjavanje / batine / vaspitni procesi / pedagogija
Source:
Socijalna misao, 2015, 22, 2, 9-25
Publisher:
Izdavačko preduzeće "Socijalna misao", Beograd
Funding / projects: