Teorije o nasilju nad starijima – resurs za praksu
Authors
Perišić, Natalija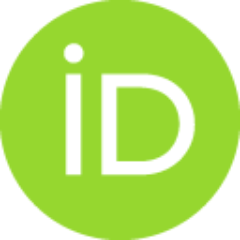 Article (Published version)

Abstract
Fenomen nasilja nad starijima propraćen je razvijanjem teorijskih os nova koje predstavljaju osnov za njegovo saznavanje, razumevanje i analizu, kao i za kreiranje odgovarajućih preventivnih i interventnih pristupa. Iako po stoje brojne teorije o nasilju nad starijima, gerontolozi smatraju da one nisu u potpunosti zadovoljavajuće, iz različitih razloga. U ovom radu, naglasak je na pregledu dostupnih relevantnih teo rijskih okvira. Oni su grupisani u tri kategorije: inter-personalne (teorija stresa i opterećenja negovatelja, teorija socijalnog učenja, teorija društvene razmene, teorija dijadičkog nesklada i teorija porodičnih odnosa uslovljenih moćima), socio-kulturološke (teorija rutinskih aktivnosti, teorija moći i kontrole i teorija ejdžizma) i multisistemske (teorija društveno-kulturo loškog konteksta, ekološka teorija i kontekstualna teorija). U radu se ukazuje na osnovne postulate svake teorije unutar ovih kategorija, na njihove domete, prednosti i ograničenja, uz dokaze iz istraž
...
ivanja, tamo gde oni postoje. Do datno, razmatra se relevantnost teorija sa stanovišta kreiranja programa i mera usmerenih u pravcu borbe protiv nasilja nad starijima. Faktori rizika za nasilje nad starijima, takođe predstavljaju deo rada, s obzirom na njihov zna čaj za objašnjenje nasilja nad starijima. Osnovna pretpostavka u radu je da je neophodno kombinovati raz ličite teorije u svrhu objašnjenja različitih formi nasilja nad starijima. Nijedna ne predstavlja kompletno obrazloženja, s obzirom da različitost vr sta samog nasilja nad starijima. Međutim, neophodno je i uvećano oslanjanje na dokaze koji bi bili kreirani u robustnim longitudinalnim istraživanjima. Njihov značaj za praktična postupanja bio bi veliki, s obzirom na relativnu ograničenost efekata postojećih pristupa u praksi.
The phenomenon of elder abuse is accompanied by the development of theoretical approaches that represent a foundation for its knowing, understanding and analyzing, as well as for creating of an appropriate preventive and intervention measures. Although there are numerous theories of elder abuse, gerontologists believe that they are not completely satisfactory, for various reasons. In this paper, the emphasis is on an overview of available relevant theoretical frameworks. They are grouped into three categories: inter-personal (theory of caregiver stress and elder abuse, social learning theory, social exchange theory, dyadic discord theory and family power-dependent relationship theory), socio- cultural (routine activity theory, power and control theory and ageism theory) and multi-systemic categories (theory of sociocultural context, ecological theory and contextual theory). The paper points out the basic paradigms of each theory within these categories, their scope, advanta
...
ges and limitations, along with research evidence, where existent. In addition, the relevance of theories from the point of view of creating programmes and measures aimed at combating elder abuse is taken into consideration. Risk factors for elder abuse are also a part of the paper, given their importance for explaining elder abuse. The basic hypothesis in the paper is that it is necessary to combine different theories in order to explain different forms of elder abuse. None of them are complete explanations, given the diversity of the types of elder abuse. However, there is also a need for increased reliance on evidence to be created in robust longitudinal research. Their significance for practical activities would be high, given the relative limitations of effects of approaches created so far.
Keywords:
nasilje na starijima / teorija / faktori / rizik / intervencija / elder abuse / theory / factors / risk / intervention
Source:
Gerontologija, 2020, 49, 2, 9-34
Publisher:
Gerontološko društvo Srbije : Beograd