The Conceptual Relations between Europeanization and Destigmatization: Regional Challenges Shown through the Case of Serbia
Authors
Krstić, Milan M.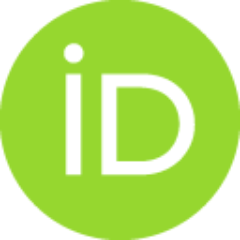 Book part (Published version)

Abstract
This chapter examines the conceptual relation between the processes of Europeanization and (de)stigmatization of states in the Western Balkan context. Europeanization and destigmatization are usually considered to be linear and complementary. However, the Serbian case, which is paradigmatic for the Europeanization of the whole Western Balkans, presents a puzzling exception in terms of the links between Europeanization and (de)stigmatization. Since 2015, Serbia has managed to achieve important successes in destigmatization, despite a lack of substantial progress in Europeanization. The main argument of this chapter is that progress on the EU-road (so-called EU-ization) does not necessarily correspond to Europeanization and Westernization and that there were serious gaps between these concepts from 2015 to 2020. This made it possible for Serbia to retain the image of a country which is Europeanizing and Westernizing, without making substantial progress towards the EU. The EU enlargement'
...
s credibility crisis contributed to a situation in which it was possible for Serbia to make progress in destigmatization without substantial Europeanization. However, some amount of EU-ization – or at least its simulation – remained necessary for the successful destigmatization of Serbia in this period. The evolution of the Serbian case has a significant impact on the whole Western Balkans.
Keywords:
Europeanization / Serbia / stigmatized states / destigmatization / international society
Source:
The Europeanization of Montenegro: A Western Balkan Country and its Neighbourhood in Europe and the Global World, 2022, 153-183
Collections
Institution/Community
FPN