Medijska upotreba augmentovane i virtuelne stvarnosti: problematizacija koncepta "imerzivnog" novinarstva
Augmented and virtual reality in the media: Questioning the concept of "immersive" journalism
Authors
Krstić, Aleksandra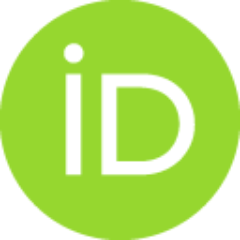 Article (Published version)

Abstract
U ovom radu se analizira koncept "imerzivnog" novinarstva koji, na osnovu upotrebe tehnologija augmentovane i virtuelne stvarnosti, menja uloge novinara, tržište medija i iskustva publike. Ovaj vid novinarstva se razvija u medijskim organizacijama na Zapadu i predstavlja jedan od rastućih biznis modela kompanija koje, osim medija, u svom vlasništvu imaju i društvene mreže, mobilne platforme i multimedijalne portale. Medijske priče, nadograđene tehnološkim inovacijama augmentovane i virtuelne stvarnosti, treba da izazovu dublju uronjenost publike u takve sadržaje i ponude sasvim nova iskustva. Ta uronjenost u sadržaj predstavlja ključnu promenu u predstavljanju, raščlanjivanju i razumevanju stvarnosti u odnosu na tradicionalno novinarstvo, ali istovremeno nosi određene etičke i profesionalne dileme i otvara niz pitanja o menjanju uloge novinara i strukture redakcija. Na osnovu pregleda akademske literature i rezultata relevantnih istraživanja, ovaj rad kritički analizira koncept "imerzi
...
vnog" novinarstva u svetskim medijima i posmatra ga kao jedan od ključnih izazova za medijsko tržište, novinarsku praksu i univerzitetsko obrazovanje budućih novinara.
his article questions and analyzes the concept of "immersive" journalism, which has emerged from advanced technologies of augmented and virtual reality and which has already been changing the role of the media, journalism and audiences' experiences. Developed and applied in media and tech companies in the Western countries, this form of journalism represents one of the growing business models used by companies oriented towards improving and developing social networks, mobile platforms and multimedia online portals. Immersion of the audience into journalistic stories, which are upgraded by AR and VR technologies, represents the key change of our understanding, analyzing and representing the reality, and at the same time brings into question ethical and professional journalistic standards. Built on the growing body of academic scholarship and contemporary research in the field, this article critically examines the concept "immersive" journalism and looks into relevant aspects o
...
f its theoretical foundations and practical implementation in the media industry and the university education of journalists.
Keywords:
augmentovana stvarnost / virtuelna stvarnost / "imerzivno" novinarstvo / digitalne platforme / mediji / obrazovanje novinara / augmented reality / virtual reality / "immersive" journalism / digital platforms / media / journalism education
Source:
CM: Communication and Media, 2017, 12, 41, 81-104
Publisher:
Institut za usmeravanje komunikacija : Beograd
Fakultet političkih nauka : Beograd
Collections
Institution/Community
FPN