Medijska reprezentacija Evropske unije: glavni teorijski pristupi
Media representation of the European union: Key theoretical approaches
Authors
Krstić, Aleksandra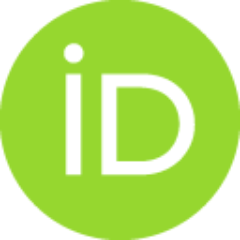 Book part (Published version)

Abstract
The paper examines key theoretical approaches that study the EU representa- tion in the media and that are present in the contemporary academic re- searches. The main theoretical concepts and analyses of the media reporting on the relevant EU issues in the EU member states and outside the EU have been identified. Looking into the most relevant and contemporary academic literature, the paper aims to explain how academic research has contributed to better understanding of the media representation of the EU, the relation- ship between the EU institutions and journalists, as well as the media effects related to citizens' perceptions of the European Union.
Rad se bavi teorijskim pristupima koji izučavaju medijsku reprezentaciju Evropske unije, a koji su prisutni u akademskim istraživanjima od početka dvehiljaditih godina do danas. U radu se identifikuju glavni teorijski koncepti i istraživački pravci koji su ključni za razumevanje medijskog izveštavanja o EU u zemljama članicama i državama Zapadnog Balkana. Glavni cilj ovog rada je da objasni na koji način akademska istraživanja u ovoj oblasti doprinose boljem razumevanju medijskog izveštavanja o EU, odnosa novinara sa EU institucijama i efekata medijske reprezentacije EU na stavove građana.
Keywords:
teorijski pristupi / mediji / Evropska unija / novinari / medijski efekti / theoretical approaches / media / European Union / journalists / media effects
Source:
Medijska politika i evrointegracije, 2020, 17-33
Publisher:
Institut za evropske studije : Beograd
Funding / projects:
Medijska politika i evrointegracije - Projekat je finansiran od strane Ministarstva spoljnih poslova Savezne Republike Nemačke na osnovu Odluke Bundestaga i sproveden uz podršku Predstavništva Hanns Seidel fondacije za Srbiju i za Crnu Goru.