Vizuelno uokvirivanje migranata i izbeglica u medijima u Srbiji od 2015. do 2020. godine
Visual framing of migrants and refugees in Serbia's media from 2015 until 2020
Authors
Krstić, Aleksandra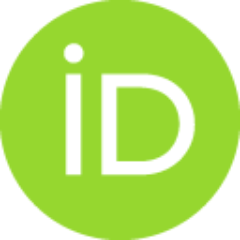 Article (Published version)

Abstract
Istraživanja medijskog predstavljanja izbeglica i migranata intenzivirana su poslednjih godina, naročito od 2015. godine kada je iz zemalja Bliskog istoka zbog rata izbeglo nekoliko miliona ljudi. Dosadašnja akademska istraživanja o tome kakvo je novinarsko izveštavanje o migrantskoj krizi i sudbinama izbeglica uglavnom su fokusirana na medije Zapadne Evrope i Amerike i na analizu verbalnih narativa i diskursa tekstova u štampanim medijima. Manji broj istraživanja uzima u obzir i vizuelni medijski sadržaj, koji može da ima značajan uticaj na percepciju građana i formiranje stavova o migrantima i izbeglicama. U Srbiji, koja se nalazi na "Balkanskoj ruti" i kroz koju je od početka migrantske krize prošlo preko milion ljudi sa Bliskog istoka i Afrike, istraživanja vizuelnog medijskog predstavljanja migracija su retka. Imajući u vidu ovaj kontekst, ovaj rad polazi od teorije medijskih okvira i istražuje vizuelno uokvirivanje izbeglica i migranata u devet štampanih i onlajn medi
...
ja u Srbiji od 2015. do 2020. godine. Metodološki dizajn istraživanja, zasnovan na kvantitativnoj i kvalitativnoj analizi 469 fotografija, obuhvata denotativni, stilsko-semiotički i konotativni nivo vizuelnog medijskog uokvirivanja (Rodriguez and Dimitrova, 2011), kao i hronološki pregled dominantnih medijskih okvira i tehnika vizuelnog predstavljanja migranata u najčitanijim medijima u Srbiji.
The research of media presentation of migrants and refugees has been intensified in recent years, especially after 2015 when several million people fled their homes from the war zones in the Middle East and Africa. Contemporary scholarship focusing on journalistic and media reporting on migrant crisis has been mainly researching Western European and the US media context, as well as verbal media narratives of print media outlets. Only a small number of papers examines visual media content, which can have a significant impact on citizens' perceptions about migrants and refugees. In Serbia, a country situated on "the Balkans route" and which more than a million people from Middle East and Africa had crossed since 2015, visual depiction of migrants and refugees has been rarely researched. Against this background, the paper is based on media framing theory and examines visual framing of migrants and refugees in nine print and online media in Serbia from 2015 until 2020. Methodologically, th
...
e paper builds on mixed method research of 469 images analyzed within the denotative, stylistic-semiotic and connotative level of visual media framing (Rodriguez and Dimitrova, 2011), including the timeline analysis of dominant visual media frames and presentation techniques of migrants and refugees in the relevant media outlets in Serbia.
Keywords:
vizuelni medijski okviri / migranti / izbeglice / mediji / Srbija / visual media framing / migrants / refugees / media / Serbia
Source:
Sociologija, 2022, 64, 1, 70-93
Publisher:
Sociološko naučno društvo Srbije : Beograd
Collections
Institution/Community
FPN