Diskurzivni tragovi malih država: oblikovanje identiteta i uloga Srbije i Hrvatske u Ujedinjenim nacijama
Discursive traces of small states: shaping of Serbia's and Croatia's identities and roles at the United Nations
Authors
Kovačević, Marko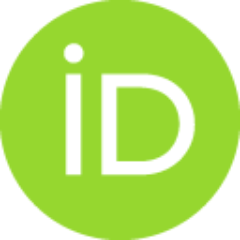 Article (Published version)

Abstract
Tokom trideset godina nakon raspada socijalističke Jugoslavije, Srbija i Hrvatska su kao postjugoslovenske male države ipak drugačije osmišljavale svoje mesto u regio- nalnom i globalnom kontekstu. O tome svedoči i njihov različit odnos prema među- narodnim organizacijama poput Evropske unije (EU), NATO ili Ujedinjenih nacija. Ovaj članak u središte svog interesovanja uzima UN kao multilateralni forum ili arenu u kojoj se bitno predstavljaju i oblikuju spoljnopolitičke uloge i identiteti malih država. Oslanjajući se na konstruktivističku analizu spoljne politike i teoriju uloga, autor se fokusirao na glavne deonice u razvoju spoljnopolitičkih narativa Sr- bije i Hrvatske kao aktivnih malih država članica u Ujedinjenim nacijama. Iako obe države vide sebe kao aktivne, ta aktivnost bi trebalo da bude u funkciji dve različite, teorijski profilisane, strategije malih država. Obrazlaže se sledeći argument: dok Srbija zbog složenosti kosovskog pitanja vodi uglavnom defanzivno auton
...
omnu strategiju u skladu sa proklamovanom vojnom neutralnošću, dotle je Hrvatska kao mala članica EU i NATO priklonjena traganju za integracionističkim uticajem u konstelaciji sa evroatlantskim partnerima. Analizom zvaničnih diskursa dveju ze- malja u Generalnoj skupštini UN, između 2000. i 2020. godine, pokazano je na koji način, i u kojoj meri se njihovi diskursi o regionalnoj, evropskoj i svetskoj politici približavaju ili udaljavaju, i razmatra se šta to znači za njihova mesta u svetu.
In 30 years after the breakup of the socialist Yugoslavia, Serbia and Croatia as small states differently envisaged their place in regional and global context. Such difference is demonstrated by their diffe- rent relationships toward international organizations such as the European Union, NATO or the United Nations. This article, as its central interest takes the United Nations as a multilateral forum or an arena where small states importantly represent and shape their foreign policy identities and roles. Relying on the constructivist foreign policy analysis and role theory, I focused on the key stages in the development of Serbia's and Croatia's foreign policy narratives as active member states of the United Nations. Although both of these post-Yugoslav states perceive themselves as active, such activity belongs to two different, theoretically conceptualized strategies of small states. I argue that Serbia, due to the complexity of Kosovo pro- blem mostly leads defensive
...
autonomous strategy that is bounded by its proclaimed military neutrality, whereas Croatia being a small EU and NATO member is closer to integrationist influence seeking under the same constellation with its Euro-Atlantic partners. By analyzing the official diplomatic discourses of both states at the UN General Assembly between 2000 and 2020, I show how and to what degree their discourses on regional, European and global politics converge or diverge, and discuss what that means for their respective places in the world.
Keywords:
međunarodni odnosi / spoljna politika / male države / Srbija / Hrvatska / Ujedinjene nacije / Generalna skupština / international relations / foreign policy / small states / Serbia / Croatia / United Nations / General Assembly
Source:
Tragovi : časopis za srpske i hrvatske teme, 2022, 5, 1, 73-107
Publisher:
Srpsko narodno vijeće : Zagreb
Arhiv Srba u Hrvatskoj : Zagreb
Collections
Institution/Community
FPN