Defamation as a "Weapon" in Europe and in Serbia: Legal and Self-regulatory Frameworks
Authors
Surčulija-Milojević, Jelena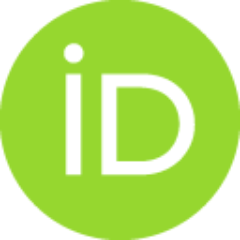 Article (Published version)

,
Southwestern Law School
Abstract
This article examines the legal framework for defamation in Europe and in the Republic of Serbia. It offers a possible definition of the term "weaponized defamation." In the first part, regional organizations, such as the Council of Europe and European Union, are analyzed to identify their legal framework for defamation. This Article focuses on the legal system of the Republic of Serbia, examined from two points of view - that of media legislation and that of the Journalist's Code of Ethics, as a self-regulatory framework. The following section of the article focuses on the decriminalization of defamation in Europe at the end of the 20th and beginning of the 21st century. The paper shows that there are countries where defamation is not a criminal offence anymore, while in some countries defamation still poses a criminal threat to journalists. The case law of Serbia at the European Court of Human Rights relevant for defamatory statements (Article 10 (2)) and its positions
...
on them are looked at next, after decisions were made by the European Court of Human Rights. This article will illustrate the misunderstanding of the term "defamation" and the frequent lack of understanding of the differing levels of protection for the honor and reputation of a "public figure" in comparison to that of an individual. The final part of the research focuses on several case studies that may fall into the "weaponized defamation" category as well as the consequences such offenses could have on its victims. The article will deal with the cases in front of national courts: the European Court on Human Rights, and the Regulatory Authority for Electronic Media and the Press Council. The article will try to offer an answer to why citizens tend to turn to the Press Council in order to protect their reputation, although it offers only moral consequences and no legal powers, as well as to why national courts have started to take the Journalist's Code of Ethics as relevant for their judgments.
Keywords:
Defamation / "weaponized" defamation / Council of Europe / European Union / Serbia / decriminalization of defamation / criminal offence / European Court of Human Rights / Regulatory Authority for Electronic Media / Press Council / reputation / moral / media ethics / media law / Code of Ethics
Source:
Journal of International Media & Entertainment Law, 2018, 8, 1, 99-128
Publisher:
Southwestern Law School : Los Angelos
American Bar Association : Chicago
Funding / projects: