Izbori, demokratija i takmičarski autoritarizam u Srbiji 1990-2020.
Elections, Democracy and Competitive Authoritarianism in Serbia 1990–2020.
Authors
Vladisavljević, Nebojša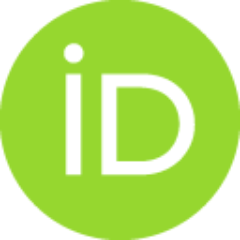 Book part (Published version)

Abstract
Demokratija podrazumeva redovne, višestranačke i takmičarske izbore, ali se ne može poistovetiti sa takvim izborima. Bez slobodnih i poštenih a ne samo takmičarskih izbora, kao i zaštite osnovnih sloboda i ravnopravnog takmičenja između vladajućih i opozicionih stranaka, demokratska politička utakmica nije moguća. Srbija je jedna od mnogih država koje su posle socijalizma napustile jedan oblik autoritarizma, između ostalog i održavanjem takmičarskih izbora, a samo u polovini tog razdoblja može se smatrati demokratskom - tokom decenije i po posle Petog oktobra. Takmičarski autoritarizam, mešoviti režim koji spaja demokratske procedure i autoritarnu vladavinu, iskusili smo u dva navrata: tokom devedesetih, u vreme vladavine Miloševića, i posle sloma demokratije 2015/2016, u vreme vladavine Vučića. Oba puta bila su prisutna sva tri obeležja tog režima: takmičarski ali neslobodni i/ili nepošteni izbori, sistematsko kršenje medijskih sloboda i "iskrivljeno igralište" na kojem su se nadmetal
...
e vladajuće i opozicione stranke. Takav politički razvoj Srbije nije izuzetak u regionu već se u određenoj meri poklapa i sa razvojem demokratije u drugim državama Balkana.
Democracy entails regular, multiparty and competitive elections but also elections that are free and fair and supported by the protection of basic freedoms and a level playing field between ruling and opposition parties. Serbia is one of many postcommunist countries that abandoned one form of authoritarianism by holding competitive elections but whose democratic rule spanned only a decade and a half after the fall of Milošević. Competitive authoritarianism, a hybrid regime that mixes democratic procedure with authoritarian governance, occurred twice: during Milošević's rule in the 1990s and during Vučić's rule following the end of democracy in 2015–2016. Both involved all three features of competitive authoritarianism: competitive but unfree and/or unfair elections, systematic violations of media freedoms and an uneven playing field between ruling and opposition parties. Serbia is not an exceptional case in the region in this respect but reflects democratic development in ot
...
her parts of the Balkans.
Keywords:
elections / democracy / hybrid regimes / competitive authoritarianism / Serbia / izbori / demokratija / takmičarski autoritarizam / mešoviti režimi / Srbija
Source:
Kako, koga i zašto smo birali: izbori u Srbiji 1990-2020. godine, 2020, 991-1010
Publisher:
Službeni glasnik : Beograd
Funding / projects: